Stuart Forster visits Egypt and provides an overview of things to do in Sharm el Sheikh, including scuba diving in the Red Sea.
The Egyptian resort of Sharm el Sheikh proves an impressive base for scuba diving and snorkelling. The Red Sea destination offers much in the way of poolside and beach relaxation, a must for scuba diving in the Red Sea.
Disclosure: Stuart Forster, the author of this post, travelled to Sharm el Sheikh as a guest of the Savoy Sharm el Sheikh, which did not review or approve this article.
A shoal of finger-length fish shimmers silver, glinting and reflecting the sun, as they tumble and turn just out of arms reach in the lukewarm water of the Red Sea. The warmth and pristine clarity of the seawater is unlike anything I've previously experienced while scuba diving. No wonder the Egyptian resort of Sharm el Sheikh is rated so highly by experienced divers.
Diving in the Red Sea
An orange clownfish with two white bands on his flank stares at me from a couple of meters away while a lionfish floats with a downturned mouth in the mid-distance, his arc of dual-coloured fins reminding me of the spiked hair of some manically depressed punk rocker. Multicoloured corals sway gently. Tiny fish dart and hide in the reef, which lies just a matter of metres from the shoreline.
This feels like one of life's National Geographic moments: if I was to stream what I'm seeing now to a television screen the people tuning in would undoubtedly look on mesmerized at nature's show. Yet, most remarkably of all, I walked into this water after pulling on scuba equipment rented from the dive centre at my resort: if I want I can be out on the shore sipping a cold, refreshing fresh lime soda in just a couple of minutes.
Ras Mohammed National Park
Yesterday I took a leisurely boat ride in the Red Sea: a day trip to experience snorkelling with turtles at Ras Mohammed National Park, at the tip of the Sinai Peninsula. The mountains of the arid South Sinai region were visible inland but most of my fellow travellers were lying on their backs, facing upwards at the cloudless sky, relaxing on towels spread out on the deck. There was a flurry of activity as we pulled on our flippers and masks and then splashed into the water to view the marine life.
The instructors proved adept at deep diving to view the coral, kicking with their flippers together like toned, modern-day mermen. I followed briefly, catching a glimpse of an eel gawping, head jutting from a hiding place among the reef.
On the cruise back to Sharm el Sheikh one of the instructors explained that Ras Mohammed provides habitat for more than 1,000 species of fish and draws wreck divers keen to see the remains of the SS Thistlegorm, a ship that was sunk during action in World War Two.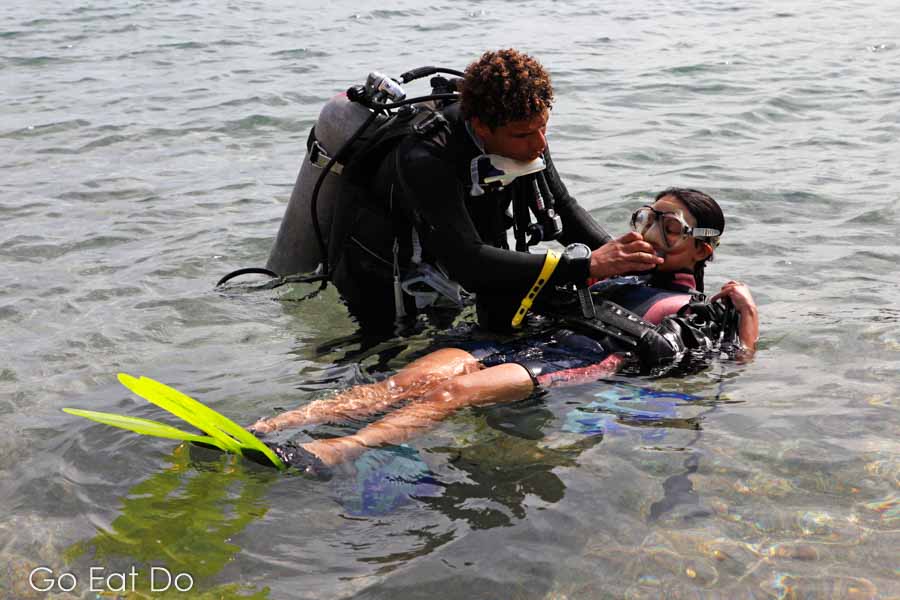 Shisha on Soho Square
Perhaps later I'll sit outdoors at Soho Square and sip a cup of tea while drawing from a fruit-flavoured shisha. I'm not a smoker but shishas are an Arabian tradition and sitting around a table and chatting while snapping selfies by the glass water pipe seems a popular way to spend time, judging by my previous visits to the square.
There are several stores at Soho Square but this time I've remembered to pack everything I need, so I won't be shopping. Maybe I'll head to the ice rink for a session of skating — a possibility that strikes me as remarkable given the daytime temperatures of above 30˚C — or view the multimedia show about Egypt's long history at Culturama, a multimedia show with a vast, curved screen.
Shopping at Sharm el Sheikh's Old Market
A couple of days ago I swung by the Sharm Old Market to purchase souvenirs. After taking my time to haggle for the best possible price — something I'd recommend every traveller should do — I returned to my resort clutching a bag packed with traditional and aromatic dukkah spice, a couple of dozen delicious and succulent dates plus a replica of an Ancient Egyptian scarab beetle and a couple of fridge magnets.
The store owners were welcoming, inviting me to look beyond the wares they had displayed outside their shopfronts. Clothing, baskets piled with spice and carefully balanced fruit were placed outside of shops attracting tourists speaking many of the world's languages. I noticed signs promising 'hassle free shopping' displayed at several of the shops.
St Catherine's Monastery
The prospect of walking with a Bedouin guide in the Coloured Canyon may draw me out of Sharm el Sheikh later this week. I've heard how wind, water and sand have worn the reddish stone of the 800-metre smooth. It lies in the same direction as St Catherine's Monastery, a UNESCO World Heritage Site with fortress-like walls.
The sixth-century monastery is renowned for its vast collection of gold icons and the manuscripts of its library. It is located beneath Mount Horeb, the place where Moses is reputed to have received the Ten Commandments, making it a place of reverence to followers of Judaism, Christianity and Islam.
Closer to the Red Sea, just a few minutes' drive into the Sinai Desert, there's the possibility to sway on camels as they plod through across the dusty landscape. The prospect of covering the same ground in control of a quad bike is more likely to get me out into the barren ground beyond the resorts. In the meantime, though, I'll enjoy swimming with the fish.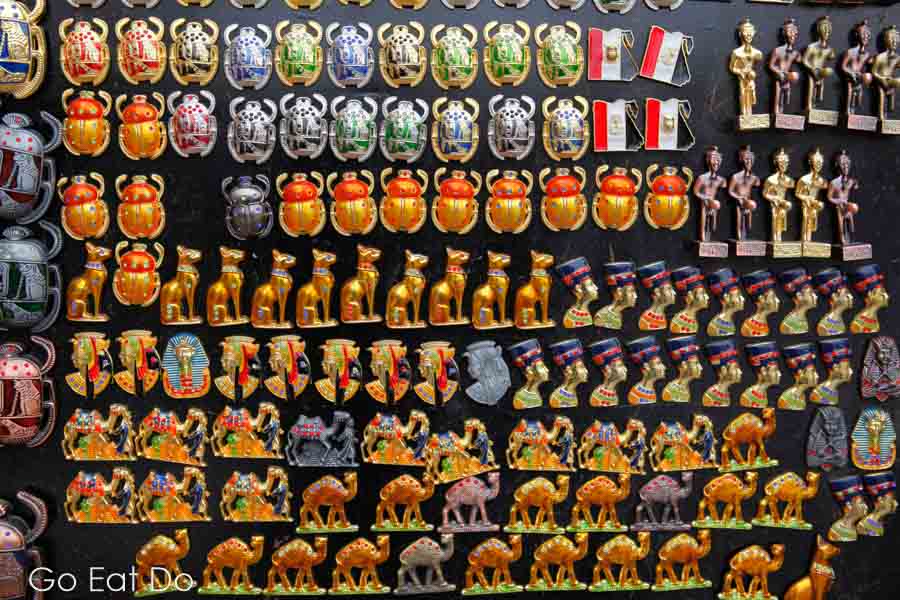 Places to stay and dine
Savoy Sharm el Sheikh
The Savoy Sharm el Sheikh is an expansive upscale property with five sprawling swimming pools, six restaurants and a choice of five bars. The Royal Savoy is an exclusive hotel within the resort, featuring three pools surrounded by sun loungers plus luxury private villas.
An array of wellness options are offered within the Savoy Arabian Spa, which features saunas, steam rooms and hot tubs, plus a fitness room. The extensive list of treatments available includes facials, massages and body scrubs; all utilising Egyptian natural oils and herbs.
Enjoy sport? You can play squash and tennis on the hotel's courts. Prefer the idea of taking a dip in the sea to spending time in the freshwater pools? Snorkelling and scuba diving is available on site, with taster sessions on the walk-in reef an option for beginners who have never previously dived.
This five-star resort is eight kilometres from Sharm el Sheikh International Airport.
Sultan Gardens Resort
Sultan Gardens Resort is a luxury, 520-room property overlooking Tiran Island. The chic property has five stars and five pools, plus a 220-metre stretch of private beach with golden sand that feels soft underfoot. It's possible to stroll down the beach and go snorkelling and diving on the colourful coral reef.
The resort has seven separate dining areas. Linah is the principal restaurant, from which diners can select food from a buffet of international cuisine, while House of Spice, the Sultan Gardens' Indian restaurant, is the most recent addition. Refreshing drinks are served at seven bars by pools and on the beach.
In addition to the many sporting options available at the resort — encompassing boules, mini golf and water aerobics — it's possible to treat yourself to a relaxing session of pampering. The Elysium Spa features a hammam and treatments include hot stone and massage therapies.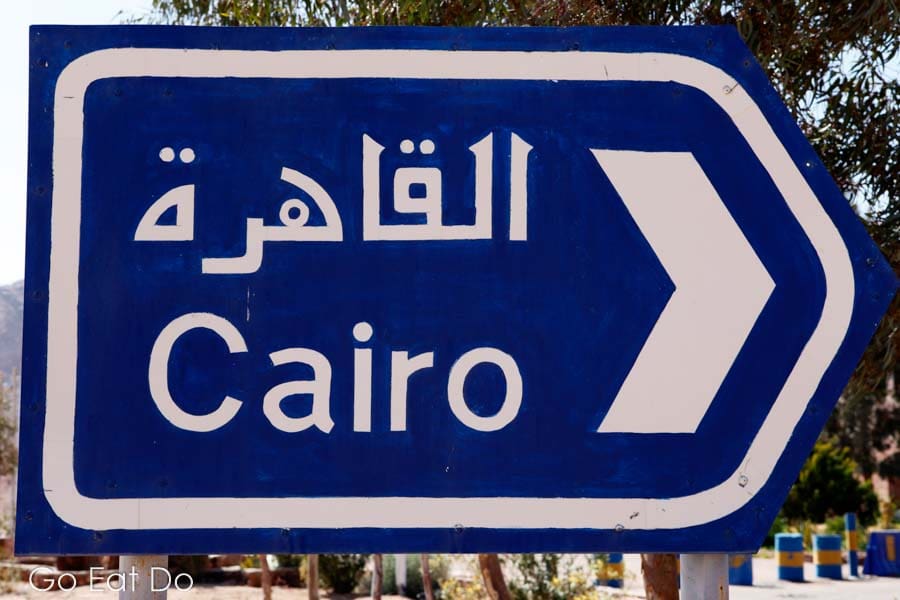 Did you know?
Prior to 1967 Sharm el Sheikh was devoid of buildings and drew just a few occasional fishermen. Despite the growth of resort hotels in recent decades, environmental concerns limit the height of buildings, meaning you can still see the mountains of the Sinai Peninsula while sailing down the coast in boats.
In addition to being a popular tourism destination, with many visitors attracted by diving and snorkelling, it's also used to host conferences and important economic meetings.
July is regularly one of Sharm el Sheikh's hottest months, meaning that it's important to stay properly hydrated while visiting. The coolest time of year in this part of the world tends to be from January until March.
Further information
See the Egyptian Tourism Authority website for information on Sharm el Sheikh and other destinations in Egypt.
If you are travelling from the United Kingdom, you may want to check the UK Government travel advice to Egypt ahead of planning a trip.
Stuart Forster, the author of this post, is a feature writer and available for food and travel-related commissions about destinations around the planet.
Photographs illustrating this post are by Why Eye Photography.
If you enjoyed this post why not sign up for the free Go Eat Do newsletter? It's a hassle-free way of getting links to posts on a monthly basis. Additionally, if you'd like to sponsor a post on Go Eat Do then please get in touch.
'Like' the Go Eat Do Facebook page to see more photos and content.
A version of this post was first published on Go Eat Do on 26 October 2018.