Stuart Forster goes shopping online to try beer from around the world as a form of armchair tourism, the form of 'travel' that became suddenly popular in 2020.
Disclosure: Some of the links below and banners are affiliate links, meaning, at no additional cost to you, I will earn a commission if you click through and make a purchase.
Virtual tours of leading galleries and museums became popular while travel wasn't possible during the COVID-19 pandemic.
Aromas and flavours have the power to evoke memories and transport us virtually. During the lockdown, that line of thinking prompted me to go online, order beer and dream about my future travel plans.
The UK's Society of Independent Brewers (SIBA) reported that, on average, sales of its members' beers dipped by 82 per cent during the COVID-19 pandemic.
Many of SIBA's members offer free local deliveries. I placed orders with two outstanding breweries based in North East England. Alpha Delta Brewing and Two by Two Brewing both delivered beer to my door, meaning that I could enjoy a locally sourced beer at home.
Off-licences were designated among the nation's essential retailers, so remained open during the coronavirus lockdown. Along with online beer platforms, off-licenses and supermarkets continued to sell beers from around the world.
I selected the beers mentioned below from those available in online stores and local shops. In other words, these are global beers that are widely available rather than specialist choices only available where they are produced:
Beers from Australia
Australian brewing has much to offer beyond the fizzy lagers normally so widely available in British pubs.
Little Creatures, an Aussie brewery which operates premises by London's Regents Canal, produces a cracking, lightly hopped American-style Pale Ale (5.2 per cent alcohol by volume), with hints of citrus. The original taproom is in the main hall of the harbourfront brewery in Fremantle.
Coopers Sparkling Ale (5.8 per cent), a bottle-conditioned beer with a biscuity undertone, is brewed in Adelaide. Want to try it close to where it's made? Travel to Adelaide and taste it at Coopers Alehouse, in the Earl of Aberdeen Hotel, a 19th-century property with a shaded veranda.
It's possible to order Cooper's Sparkling Ale online:
Beer from Austria
Stiegl, Austria's largest brewery, is based in Salzburg where the World of Beer provides insights into the story of the brand. Its most popular beer is Stiegl Goldbrau (five per cent), a golden Märzen — a smooth, full-bodied style of lager. The brewery's onsite tasting cellar and the Stiegl-Keller, whose terrace overlooks Salzburg's rooftops, count among the top places to try it while on the road.
A range of creative beers is brewed with grain grown at the Stiegl-Wildshut beer farm, on the periphery of Salzburg, where you can taste the likes of Wildshuter Urbier (10.2 per cent), a beautifully crafted organic sour made with honey and dates. The beer is aged in amphorae
Order Austrian beer online to enjoy at home:
Belgian beer
Unesco lists Belgium's beer culture among humanity's intangible cultural heritage. Westmalle Abbey, a monastic brewery, is celebrated for its red-brown Dubbel (seven per cent), a beer which undergoes secondary fermentation in the bottle, helping to produce a long, balanced finish:

The Pajottenland, west of Brussels, is famed for its complex, often tangy, Lambic beers whose fermentation in open tanks, known as coelships, is triggered spontaneously by wild yeasts. That process is explained during tours of the Lindemans brewery, where semi-sweet fruit beers, including blackcurrant flavoured Cassis (3.5 per cent) are also brewed.
Buy online and sample Belgian beers at home:
Beer from Canada
Canadian brewing was long dominated by just a handful of players. Moosehead (five per cent) is a lager brewed and exported by the country's largest independent brewer, New Brunswick-based Moosehead Brewery.
Saint John is also the home of the Big Tide Brewery and Loyalist City Brewing Company craft breweries. The craft scene thrives in the country's west, notably around Vancouver, on whose eastern fringe the Steamworks Brewery has its taproom. Heroica Red Ale (5.6 per cent), a popular North American style with a hint of caramel and a twist of hops, is served at Steamworks' brewpub in the Gastown district, near the Vancouver Lookout.
Czech beer
Pilsner — the crisp, mildly hoppy style of lager that is the world's most widely consumed beer — was first brewed in the Czech city of Pilsen. Pilsner Urquell (4.4 per cent) is still brewed to Josef Groll's original recipe of 1842. Thinking of heading there? Central Pilsen's Pivotečka (Rooseveltova 76/4 in Pilsen) bar serves broad a selection of draught beers, including local brews.
Budweiser Budvar (five per cent) is produced in Ceske Budejovice. The company has partnered with CzechTourism for the Cheers from Czech campaign, offering 'care packages', meaning six packs of beer, to travellers able to prove that their plans to visit the Czech Republic were disrupted by the coronavirus pandemic.
It's possible to purchase Czech beer online: 
French beer
France's northeast has a strong tradition of brewing, including the Bière de Garde style of strong beer. It was originally made in farmhouses during the year's cooler months and stored for summer consumption.
Brasserie Castelain's Ch'ti Tripel (8.3 per cent), named after the regional dialect, is a strong and balanced pale ale with fruity tones. It is served at the Galibot, a bar and restaurant opposite the Louvre-Lens.
In nearby Aix-Noulette, the Saint Germain Brewery produces a malty amber ale, Page 24 Reserve Hildegarde (6.7 per cent) and serves beers in its taproom. Looking to travel to France after the lockdown is lifted? Sample beers from across the region at La Capsule, a bar 20 minutes' walk from Lille's Eurostar station.
German beer
Munich's 2020 Oktoberfest has been cancelled because of the coronavirus. Having lived in Munich, I know that locals tend to think of the Hofbräuhaus, in the heart of the city, as touristy. Nonetheless, I've enjoyed numerous visits to that institution. Many of Munich's residents favour other venues for a post-work beer, including the Augustiner-Keller, a beer hall with a sizable beer garden on Arnulfstrasse, a short walk from the city's central railway station: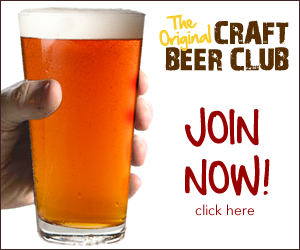 Augustiner Helles (5.2 per cent) is a crisp, sessionable lager that is ideal on balmy days. So too is wheat beer. Franziskaner Weissbier (five per cent) is sold in UK supermarkets; it has a cloudy appearance and a hint of banana in its flavour.
Bamberg, a two-hour train ride from Munich, is the home of the Franconian Brewery Museum and the Schlenkerla tavern, which serves Rauchbier (five per cent), a smoke-flavoured dark beer, direct from a wooden barrel.
Why not purchase a case of German beer online and have it delivered to your home:
Japanese beer
Available from Tesco, Asahi Super Dry (5.2 per cent) lager is, as its name suggests, crisp. Slightly maltier, Kirin Ichiban (five per cent) is another Japanese lager available in the UK.
The Kiuchi Brewery — based in Naka, a two-and-a-half hour rail journey north-east of Tokyo — was originally a sake manufacturer. It brews Hitachino Nest Sweet Stout (four per cent), a beer with an aroma of roasted malt and chocolate. Dreaming of travelling and tasting draught beer on a night in Tokyo? Goodbeer Faucets, in the Shibuya district, serves 40, including several beers from Japan.
Ever tried Japanese beer? It's possible to order it online:
Dutch beer
Amsterdam's Heineken Experience draws more than a million visitors every year. Its tours convey the story of the company behind the widely available lager, a pilsner with an alcohol content of five per cent. A virtual tour of the brewery is available in the form of a 30-minute video which can be downloaded to enjoy as a form of armchair travel.
Meanwhile, the city's Brouwerij 't iJ represents a chance to combine a brewery tour with a visit to a windmill. Flink (4.7 per cent) is a mellow, unfiltered blonde ale with a fruity hint of hops.
If you're interested in exploring beyond Amsterdam, stop by the Jopen Brewery, which is based at a former church in Haarlem, a city just 13 minutes' train ride from the Dutch capital. Jopen's produce includes Gin Trinitas Tripel (nine per cent), a limited edition, gin-infused variation on the punchy triple style of pale ale.
Why carry beer home when you can order cases of craft beer online for home delivery:
American beer
America's vibrant craft brewing scene means a broad choice of characterful beers and urban taprooms.
Denver is dotted with craft breweries, including Great Divide, which operates the Barrel Bar in the RiNo district; Vanilla Oak Aged Yeti (9.5 per cent) is a viscous imperial stout with notes of coffee.
India Pale Ales (IPAs) vary from heavily hopped, almost chewy, brews popular on the west coast to the smoother more citrussy New England style. The Chicago-based Goose Island Brewing Company has a taproom on West Fulton Street and produces an aromatic, rounded IPA (5.9 per cent) that's available in the UK.
Hopefully, you enjoy your armchair tourism. If you have any beers that you'd like to recommend, you're welcome to suggest them in the comments field below.
Why not try a mixed case of American beer:

Books about beer
Enjoy reading about beer from around the world? You can buy the following books from Amazon by clicking on the links or cover photos:
World Beer Guide: An Essential Guide to the Best Beers from Around the World by Roger Protz:
The Ultimate Encyclopedia of Beer: A Complete Guide to the Best Beers from Around the World:
Tim Webb and Stephen Beaumont's The World Atlas of Beer: The Essential New Guide to beers of the World:
A Beer in the Loire: One family's quest to brew British beer in French wine country by Tommy Barnes:
Further information
Stuart Forster, the author of this post, is a member of the British Guild of Beer Writers. He is available for travel and beer-related writing and photography commissions. He was a judge in the 2022 Craft Beer Marketing Awards.
Drink responsibly.
If you enjoyed this post why not sign up for the free Go Eat Do newsletter? It's a hassle-free way of getting links to posts on a monthly basis. You may also enjoy reading about how a brewer in Belgium revived the recipe of Seef Beer, a style of ale once popular in Antwerp.
Enjoy this article about an armchair world beer crawl? 'Like' and follow the Go Eat Do Facebook page to see regular content.
A version of this post was first published on Go Eat Do on 29 May 2020.