Stuart Forster discusses memorable moments with a camera that resulted in creating inspirational wildlife, landscape and beautiful travel photography from Canada.
Disclosure: This post has been paid for by Destination Canada.
Canada is a country that I love visiting for its landscapes, wildlife and people. I've been fortunate enough to capture some beautiful photographs while on the road.
Had anyone said to me a few years ago that I'd come within a matter of metres of a wild polar bear in its natural habitat, of course, I simply wouldn't have believed them. That happened while I was staying at Seal River Heritage Lodge in Manitoba and, undoubtedly, counts among my favourite moments while photographing.
Before I went to bed that day, feeling incredibly blessed, I also saw the northern lights flickering in the night sky for the very first time. As a result, it's not surprising that I have fond memories of the place.
Travel photography in Canada
The sheer vastness of the nation means Canada offers an array of opportunities for travellers who enjoy photography.
It wasn't until I travelled out west to Vancouver that I truly understood what it meant to cross the country and the marked differences in landscape and climate between British Columbia and the Maritime provinces.
On one level, good photography is all about taking time to observe and capture details. I appreciate the approachability of so many Canadians and have often benefitted from people's willingness to share tips and insights. Those include suggestions relating to the best vantage points for photographing landscapes and landmarks.
Local tips for great photography
Local knowledge can make such a difference and raise a good photograph into a great picture. There's much to be said for spending a few days based in a single place and exploring with a camera.
Outstanding wildlife photography
Photography also requires being ready to capture a scene when something dramatic unfolds.
On a whale-watching tour in the Bay of Fundy, I saw a humpback breach the surface, twist dramatically while glinting in the sun then splash back into the sea. People aboard the boat chorused wows and talked about the magic of the moment.
It was indeed magical yet for me, also a missed opportunity. I'd been photographing seabirds on the other side of the boat and didn't manage to swing my camera round in time. I laugh about it now but for a while, I rued 'the one that got away'. Next time!
My favourite photographs from Canada
Asking a photographer to pick their favourite photo is akin to asking a parent to name their dearest child — it's nigh on impossible.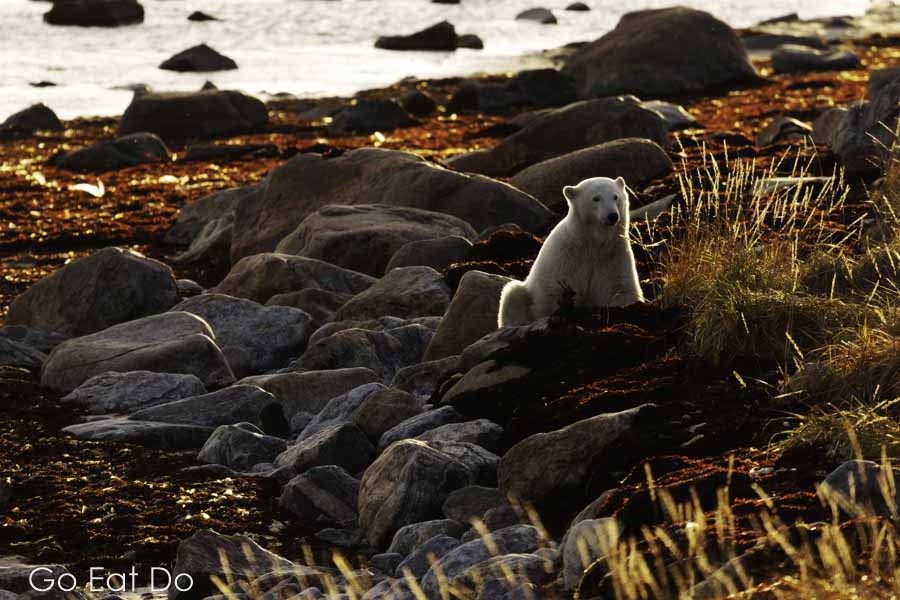 Knowing the story behind the creation of each image makes selecting a shortlist of my favourite photos from across Canada tricky. I hope that sharing the images that illustrate this post inspires people to explore Canada beyond its well-known cities and sights.
As you can see from the photos I've chosen, it's a land with a variety of terrains.
Even the Niagara Falls, one of the country's best-known natural landmarks, had the power to awe and intrigue me. With a camera in my hand, it was easy to spend a full day seeking the ideal perspective to capture its beauty.
I think it's a fairly widespread misconception that Canada is a nation that only rewards summertime visits. I'd love to spend more time in autumn photographing fall colours in the eastern provinces.
Night photography in Canada
The northern lights are seen at their best from autumn into springtime.
Low levels of light pollution plus dark skies in the likes of the Yukon and northern Manitoba mean outstanding opportunities to photograph aurora borealis flickering and dancing. (Check out my tips on how to photograph the northern lights.)
Carrying a tripod sometimes seems a little excessive to anyone who isn't a keen photographer. It would be difficult to successfully capture images of northern lights or natural landmarks in low light without one.
Without a tripod, I would have struggled to successfully capture a series of images of the Hopewell Rocks at night.
I thoroughly look forward to my next opportunity to photograph in Canada.
Canada's Electronic Travel Authorization (eTA)
Most United Kingdom passport holders flying to Canada for leisure or business require an Electronic Travel Authorization (eTA) to enter the country. Some people need visas.
Apply for your eTA via the official Government of Canada website before booking travel. Don't leave it until you're at the airport, just prior to travel, as the approval process sometimes requires supporting documentation and takes several days. Once approved, eTAs are valid for up to five years.
Be aware that any site charging more than CAD$7 to process an ETA application is not the official Government of Canada website.
Further information
For ideas about things to do and see in Canada check the #Forglowinghearts hashtag on social media. Additionally, visit the www.explore-canada.co.uk website to see inspirational content from across Canada.
If you enjoyed this post why not sign up for the free Go Eat Do newsletter? It's a hassle-free way of getting links to posts on a monthly basis.