Stuart Forster outlines what to expect at Sunderland International Airshow, a free-to-visit July event that frequently features the RAF's Red Arrows aerobatic team.
The annual event has been a hit with families, photographers and casual spectators since the inaugural show, back in 1989. Free to visit, the air show now draws around a million people to the Sunderland seafront, over the course of the weekend. It's one of several summertime British airshows.
What to expect at the air show
Sunderland International Airshow is usually held on the second-last weekend in July. Running from Friday to Sunday, the air show features fly pasts by historic aircraft, aerobatic displays and parachute demonstrations.
Live music is performed on the stage at Roker Cliff Park. Military hardware is displayed and members of the British armed services demonstrate and discuss their professions. It makes for one of the most popular days out in the north east, attracting people of all ages.
Free to visit, the air show typically draws around a million spectators to Sunderland's seafront over the course of the weekend. One of the most popular family days out in the north east, the summertime event is also a hit with photographers and casual spectators.
Sunderland's first air show was held back in 1989. It's become established as Europe's biggest free airshow. Subject to the weather, aircraft fly on both the Saturday and Sunday.
Sunderland International Airshow
The Royal Air Force Red Arrows and the Battle of Britain Memorial Flight frequently perform at Sunderland International Airshow.
Aircraft such as the P51 Mustang, Eurofighter Typhoon and Chinook helicopters count among the aircraft that have flown above the coast of north-east England.
The British Army's Tigers freefall team and RAF Falcons demonstrate precision parachuting.
Aeronautic and military equipment is displayed along the seafront and in Seaburn Park.
Every year the programme of Sunderland International Airshow is tweaked. Sometimes the Royal Marines Band performs. Royal Marines might show how they land on a beach.
The opening party, on Friday evening, features live music and concludes with fireworks over Roker Pier.
Getting to Sunderland International Airshow
The air show is popular and attracts huge crowds on sunny days.
Public transport proves an easy way of getting to and from the Sunderland International Airshow. The nearest Tyne and Wear Metro station is Seaburn, 15 to 20 minutes' walk from seafront vantage points.
If you're thinking about driving to Sunderland International Airshow be prepared for potential delays near the coast. Seafront roads around Seaburn are closed for reasons of public safety.
Parking spots are in high demand. Park and ride services operate in Sunderland during the air show. The Stadium of Light, Downhill Sports Complex and Sunderland Civic Centre are among the car parks used during the air show.
Prefer arriving by bus? An express bus service operate between Park Lane Interchange, in Sunderland city centre, and Seaburn Park.
What to pack for the air show
To make the most of a day out at the air show you may find carrying the following items useful:
Sun cream with a high sun protection factor to protect your skin and help prevent sunburn.
A hat or cap will also help provide protection from the sun.
Sunglasses so that you can look up at aircraft flying in the summer sky.
A hoodie or jacket. Coastal weather in north-east England changes notoriously quickly. Even summer days that start warm and sunny may turn chilly because of sea frets or breezes. Having a warm top in your bag can prove welcome if the weather turns.
An umbrella or waterproof jacket. Sunderland is in one of England's driest regions but it always pays to be prepared in case of rainfall.
Binoculars can prove handy for viewing details of aircraft flying at Sunderland's air show.
Pack a picnic. Bringing your own snacks and refreshments will mean you don't have to buy food and drink from food trucks parked by the seafront. For families looking to enjoy a day out, this can result in savings that can be spent on rides, souvenirs and ice creams. Adults might be tempted to have a drink in one of Seaburn or Roker's pubs and bars.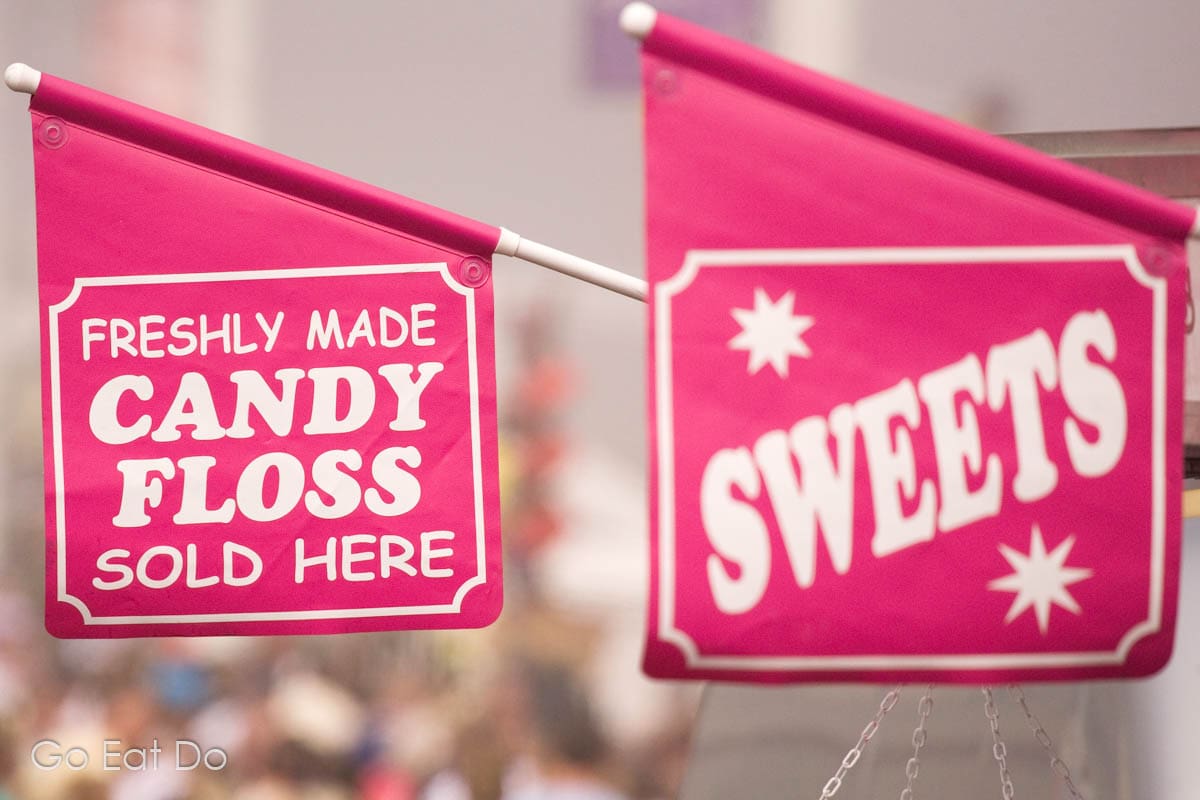 A folding chair or picnic blanket. The air show is a busy event. Having something to sit on can prove very welcome.
Photography at Sunderland International Airshow
Looking for tips for airshow photography?
If you're a keen photographer it makes sense to buy a copy of the air show's souvenir programme. That means you'll have the itinerary and know the schedule of events, ensuring that you are prepared to capture images of aircraft.
Arriving early gives you a chance to take an optimal position for photography in Roker Cliff Park or on the promenade.
Using two camera bodies means being able to use a tele-zoom, for close-up photos of aircraft, and a wider angle lens to capture formations and aerobatic displays.
What is the ideal lens for airshow photography? I find that a Canon L-Series 100mm to 400mm zoom lens useful. It provides flexibility in framing photos and ability to capture distant details.
Smartphones are also capable of capturing quality images of aerobatics and fly pasts.
Further information
Want to visit tourist attractions on Wearside while visiting the Sunderland International Airshow? View the See It Do It Sunderland website for inspiration about places to visit in Sunderland. Go Eat Do's post on things to do in Sunderland is also packed with inspiration.
The Red Arrows website provides information about the Royal Air Force's aerobatics team and where the perform.
Stuart Forster, the author of this post, is an award-winning travel writer based in North East England. Stuart is available for copywriting and editorial commissions.
Illustrating photographs are by Sunderland-based Why Eye Photography.
If you enjoyed this post sign up for the free Go Eat Do newsletter. It's a hassle-free way of getting links to posts on a monthly basis.
'Like' the Go Eat Do Facebook page to see more photos and content.