This With a Local supplies insider tips on things to do and see while visiting Edmonton in Alberta, Canada.
Disclosure: Some of the links and banners below are affiliate links, meaning, at no additional cost to you, I will earn a commission if you click through and make a purchase.
Kendall Barber has lived in Edmonton for more than a decade. She owns Poppy Barley, a footwear and leather goods company, where her focus is on marketing the company and the designs created by her sister, Justine.
Throughout the year, even in sub-zero temperatures, Kendall enjoys running. She's also a keen amateur cook.
In this interview, Kendall recommends places to visit in and around her home city.
Why should people visit Edmonton?
Edmonton is not on many itineraries for trips to Canada. That makes it exciting.
When you're in Edmonton there are not thousands of other tourists. You get to explore the city as if you lived here. It has a really young energy. The people are young and we're making a lot of things here, so we have a good creative movement.
We have a phenomenal food and cocktail scene. And if you drive 30 minutes outside of the city you're in nature, and there's so much to do there. You can combine the city with a trip to experience nature in the same day.
If you only had a couple of hours in the city I would take you to our River Valley. We have 180 kilometres of trails. It's the largest urban park in North America. If it was winter I would suggest we go cross-country skiing or snow-shoeing, or even rent fat bikes — those bikes with the huge snow tyres.
In summer we could go for a walk or a run or a bicycle ride. I think the River Valley is a really cool place.
What is your favourite part of the city?
Probably 124th street because there are lots of independent restaurants, shops and art galleries. It's really close to the River Valley. It would probably be six to eight blocks. You could spend a morning or an afternoon wandering there.
Where would you go for a meal in Edmonton?
I would probably take you to Rostizados. It was started by three guys who use a lot of Alberta produce and meat but it has a Mexican flair to the food. The room is decorated with a late-1970s, early-1980s vibe. It's fun but the cocktails are delicious and the food is amazing. It's like going to a friend's house. I love the atmosphere as much as I love the food. It has really good energy.
A lot of their plates are designed to share. The roasted pineapple salad is delicious. They do lots of roasted meats. They do whole pan-fried fresh fish. You order sides.
What is your favourite place for a drink in Edmonton?
I would take us to Clementine's (11957 Jasper Avenue), a cocktail bar. The two guys who opened it had been doing underground cocktail events. You'd find out if you were following them on social media or got an invite. It's a tiny bar and their drinks are amazing — very creative. It's the kind of room you walk into ans loose track of what time it is. That's how I think you should do cocktails.
What is your favourite piece of history associated with Edmonton?
Sports have always played an important role in Edmonton, whether it's hockey or football. When I first moved to Edmonton, I started following hockey because the easiest conversation to have was talking about the game.
The Oilers were one of the best teams for about a decade, so there was a lot of pride wrapped up in that. We just built a brand new arena in the Downtown, just across the street from Rostizados. It's really revived our love for hockey and how much the Oilers are part of the fabric of Edmonton.
The biggest player who ever played for the Oilers was Wayne Gretzky, in the '80s and '90s, when Edmonton was winning the Stanley Cup.
A couple of years ago we got the number one pick, Connor McDavid, the newest superstar in the Oilers. I was shopping at a mall and they made an announcement we had been given the number one draft pick and the whole place started freaking out. He's arguably one of the best players in the NHL right now.
Even though we're a city of about a million people it has that smaller, big community feel.
Where would you recommend people to spend an extra day or two?
I would recommend going out to Elk Island National Park, just to the east of the city. You can go for walks and see bison. I would recommend dinner out there.
It's neat because you'll eat an eight-course meal out in the park under the sky. It's a dark zone, so there are no lights allowed out there. It's dark and the stars or northern lights are so spectacular there. You can hear the wolves howling and the bison nearby. It's year-round. I went to one bundled up in February.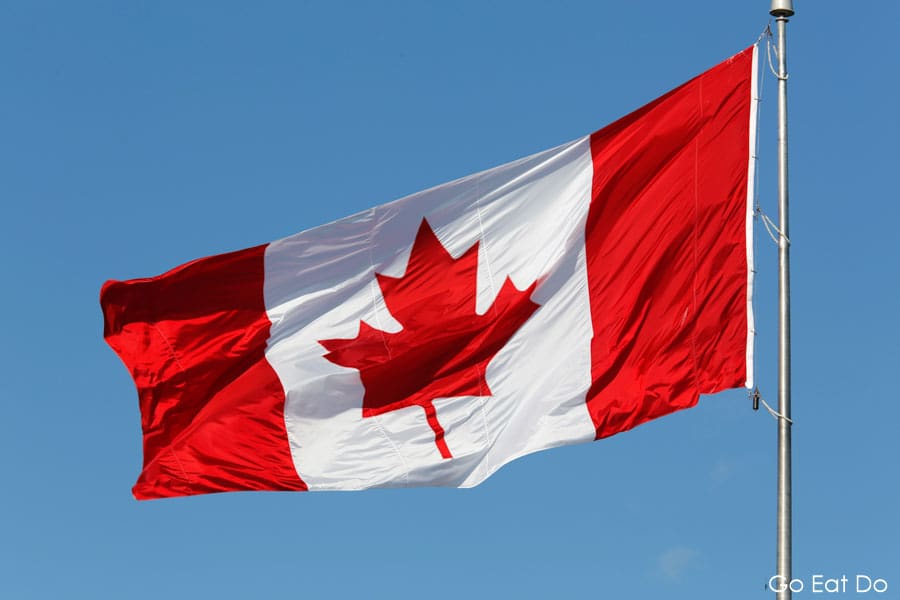 Further information
See the Explore Edmonton, Travel Alberta and Destination Canada websites for information about the city and surrounding province.
Want to see what Kendall does? Take a look at the Poppy Barley website.
If you enjoyed this post why not sign up for the free Go Eat Do newsletter? It's a hassle-free way of getting links to posts on a monthly basis.
'Like' the Go Eat Do Facebook page to see more photos and content.