Stuart Forster suggests things to do in Riga during a city break in Latvia's capital.
Latvia's capital, Riga, straddles the River Daugava and has much to offer people who enjoy good food, architecture and history during a Riga city break.
Disclosure: Stuart visited Riga as a guest of the Latvia's tourism organisation, which did not review or approve this article. Some of the links below are affiliate links, meaning, at no additional cost to you, I will earn a commission if you click through and make a purchase.
Where is Riga?
Riga is on the Gulf of Riga, which opens into the Baltic Sea, and is one of the three Baltic States. At 56.94˚ North, the Latvian capital's latitude is slightly south of Aberdeen's.
Why you should visit Riga
Riga has an attractive Old Town yet still has the feel of a place that's under the radar of many tourists. Unlike many other eastern European cities, you can enjoy an affordable night out without picking your way between boisterous, roaming stag and hen parties, which is while it is an ideal place for a weekend break.
The city, which was an European Capital of Culture in 2014, is characterised by cobbled streets and still has pockets where you can see traditional wood-built buildings with peeling facades on its periphery. There's also many Art Nouveau-influenced buildings in Riga — the style is known as National Romanticism in this part of the world. Several were designed by the celebrated architect Michael Eisenstein. Walk along Albert iela to view several of his facades.
If you enjoy architecture cross the River Daugava to visit the National Library of Latvia building. The 13-storey building was designed by Gunnar Birkerts. It's known locally as 'the castle of light' and looks like some miniature mountain of learning.
During the Middle Ages Riga was a major trading base and a member of the Hanseatic League. Several brickwork buildings stand as a legacy of the Hanseatic heyday, between the 13th and 15th centuries. The well-preserved historic buildings in the centre resulted in UNESCO inscribing central Riga as a World Heritage Site in 1997.
Latvian Independence Day on 18 November
Latvians celebrate their nation's Independence Day on 18 November. That marks the anniversary of the republic being called into existence back in 1918. At that time four different armies were present on Latvian territory. The Freedom Monument, in central Riga, honours the soldiers who fell fighting for independence between 1918 and 1920.
Over the centuries, Germany, Russia and even Napoleon's forces have played a role in shaping the city, which is home to more than 600,000 people. You'll hear Russian and Latvian spoken on the streets of Riga. English is widely spoken.
The Esplanade Park is the location of the Orthodox Nativity of Christ Cathedral plus an enormous statue of Jānis Pliekšāns, who was widely known by his pseudonym, Rainis. A playwright, translator, politician and poet, Rainis helped the development of the Latvian language and a sense of national identity. A statue of Alexander Pushkin, the Russian poet, playwright and author, stands in the Kronvalda Park.
Things to do in Riga
Here are some of the top things to do in Riga on a Riga city break.
Laima Chocolate Museum
"Welcome to Latvia's sweetest museum," was the greeting as I entered the Laima Chocolate Museum (Miera 22). The brand, which was launched in 1921, takes its name from the Latvian word laima, meaning 'happiness'.
The museum celebrates the history of Latvia's best-known confectionery brand, which is exported to 23 countries, including the United Kingdom, Canada, USA and New Zealand. Tours through the factory provide an overview of the company's growth after its foundation by Teodoro Rigerts. The interactive exhibits include an opportunity to custom print the wrapper on a chocolate bar. Yes, there are opportunities to taste a selection of products. And at the end of your visit you can stock up on chocolates in the museum shop.
Riga Motor Museum
The automotive industry was a major source of employment in Riga during Soviet times. Models of vehicles built in the city are displayed within the impressive Bauska branch of the Riga Motor Museum, which reopened in 2016 following major refurbishment.
The museum tells the story of vehicle evolution, including a mention for the land yacht used in the Netherlands in 1599. Buses, fire engines and locally made cars count among exhibits. So too does the Lincoln that once belonged to writer Maxim Gorky. Some of the most fascinating artefacts are the bullet-proofed cars in which Soviet leaders were once transported — look closely and you can see a Stalin model sitting on the back seat of one.
This is the only museum in the world to display a Rolls Royce with crash damage. Soviet leader Leonid Brezhnev crashed his 1966 Silver Shadow while driving on a private road in 1980. The vehicle, according to my guide during a tour of the museum, is symbolic of the crash of the Union of Soviet Socialist Republics (USSR).
Museum of the Occupation of Latvia
During World War Two, the nation was invaded by the Red Army, which was subsequently pushed eastward by Nazi Germany's forces. The Russians returned and stayed for decades with Latvia becoming part of the USSR. Independence was restored in the early 1990. The story of that turbulent era of Latvia's history is told in the Museum of the Occupation of Latvia
Latvian Opera and Ballet
The Latvian Opera and Ballet was established on 15 October 1918. The 230-show season runs from September through until the end of May, when the Riga Opera Festival takes place. Tickets for a night at the opera are reasonably priced (I had a third-row ticket for a production of Nabucco, priced at €20): symbols on their reverse make it clear that it's explicitly forbidden for you to bring your pet or your pistol.
The grand, Neo-Classical opera house was built in 1863 and was the first building in the Baltic States to have had its own electrical power station. Water from the Pilsetas Canal was used to generate electricity, some of which would have powered the 128 light bulbs on the 1,500-kilogram chandelier that hangs in the 940-seat Great Hall.
Latvians dress smartly for the opera and ballet, so it will be worth packing a suit and tie or suitable dress if you plan on attending.
Riga Free Tours
Running from 1 May to 30 September, Riga Free Tours operates three separate walking tours providing cultural insights into aspects of the city. Guides carry a yellow suitcase. Informative and fun, the tours are in English.
The meeting place for Riga Art Nouveau Free Tours is the steps of the Latvia's National Opera House. The daily tours start at 3.00pm and last approximately one hour 45 minutes. Their focus is the Art Nouveau architecture of Riga and the city's development in the early years of the last century.
The company's Old Riga Free Tour begins daily at 10.00am and lasts about one hour 45 minutes. The meeting place is directly in front of St Peter's Church. In addition to key sights such as Dome Square and Parliament, the tour includes off-the-beaten-track attractions and colourful tales.
The Alternative Riga Free Tour introduces the Central Markets and includes the Moscow and Warehouse districts. This Riga walking tour showcases aspects of the city that many travellers would otherwise overlook. Starting at noon from St Peter's Church, this tour lasts two hours 30 minutes.
Bike tours of Riga
Prefer getting around by bicycle to walking? Riga Bike Tours operate guided sightseeing tours twice a day from 1 May to 30 September.
Exploring the Old Town, the city's Art Nouveau heritage and wooden architecture, Riga Bike Tours also visit Kipsala Island and the history of the Jewish Ghetto. Starting at noon and 3.00pm from Riga Explorers Club (14 Riharda Vagnera iela), the price of the tour includes bike rental.
If touring independently is more your thing, you may prefer to hire a bicycle (plus lock and helmet) and get going. Bicycles are available to rent for half- and full-days from the Riga Explorers Club.
Where to go for a drink in Riga
Skyline Bar
To drink, dance and to enjoy panoramic views over Riga's city centre take the lift to 26th floor of the Radisson Blu Hotel Latvia. The Skyline Bar serves reasonably priced cocktails, locally brewed lager and stocks Black Balsam, Riga's herbal liqueur. The original version of Black Balsam is often served mixed with blackcurrant. Bottles pre-mixed with that flavouring are now sold. Gentlemen, don't miss out on visiting the loo: the windows above urinals offer impressive views over the city.
Modernists
Modernists (Krišjāņa Barona iela 31) is the ideal spot for a refined aperitif. It is a concept store that combines eclectic elements. It's both a Champagne store and design boutique while simultaneously a café-bar offering bubbly by the glass and nibbles such as cheese and ham. The Champagnes are selected Martins Pilens, the interior architect who founded Modernists, along with his wife, Santa Pilena.
Rocket Bean Roastery
For a freshly brewed cup of coffee, take a seat in the stylish Rocket Bean Roastery (Miera iela 29/31). The baristas prepare coffee that's roasted on the premises using beans imported from estates in Central America. The beans are chosen because they complement the water of Riga and the surrounding region.
Best restaurants in Riga
A look at some of the best places to eat in Riga:
Lido
If you want to sample a selection of Latvian cuisine, look out for the Latvian Tasting Menu that's available at several of the city's popular Lido restaurants. The first restaurant in this chain opened in 1987 and quickly became a hit both with locals and tourists.
Lido Leisure Centre (Krasta iela 76) is housed in a wooden building that is reputed to be the largest in Europe. It hosts live music every night and an expansive buffet, where the price you pay depends on what you choose. You can even pour your own draught beer.
Garage
This chic restaurant and wine bar's interior is designed by Zaiga Gaile. Garage (Elizabetes iela 83/85) next to the upscale Hotel Bergs. The menu is influenced by Mediterranean cuisine. Tapas-style dishes are popular. This is a lovely place to sit and chat until late into the evening.
Riga shopping
A look at places to go shopping in Riga on your Riga city break:
Riga Central Market
Want to kill two birds with one stone (or two rabbits with one shot, as they say in Latvia)? You can see an array of Latvian culinary produce and view a historic site by paying a visit to Riga Central Market. Produce fresh from regional farms plus berries and mushrooms harvested from the forest are among the wares sold at stalls. Tins of caviar are an option if you're looking to stock up for a special picnic or gift to take home.
The market occupies four interconnected arched halls, constructed as hangars to house German Zeppelin airships in the early 20th century.
Shopping Centre Spice
The vast Shopping Centre Spice is a mall on the edge of the city. It's home to stores such as Debenhams, Berksha plus H&M. If you forget anything while packing, don't worry, you can probably pick up a replacement at one of the Shopping Centre Spice's shops.
Riga Christmas markets
If you want to go on your Riga city break during December, it means opportunities to take your pick from several Christmas markets in Latvia's capital. Wooden huts are arranged on the square by Riga's Lutheran Cathedral. They host a medieval-style market at which seasonal delicacies such as spiced roasted nuts and mulled wine are served. You could also order a mug of Karstesbalsams (meaning 'warm balsam') if you want to try something with a more local flavour — it's made with Black Balsam.
How to get to Riga
Air Baltic flies to Riga International Airport (international airport code: RIX) from London Gatwick Airport. The duration of the flight is two hours and 40 minutes.
How to get from Riga airport to city centre
Riga International Airport is approximately 10km or 30 minutes' drive from the city centre. Riga Cab and AirBaltic Taxis are available near the airport's Arrival E doorway. If you prefer travelling by public transport, bus number 22 runs from the airport into the capital. AirBaltic operates an airport shuttle bus to the Albert Hotel and Tallink Hotel.
Where to stay during a Riga city break
Thinking about where to stay in Riga during a city break in the Latvian capital?
I stayed at the Radisson Blu Radzine Hotel (tel. +371 6709 3333) during my city break in Latvia. The four-star property has 95 guestrooms opposite the Esplanade Park in central Riga. It's a 10-minute walk from the hotel to centre of the Old Town. The hotel has spacious, modern bedrooms, many of which have views onto the park, a restaurant plus a bar that stays open until 11.00pm. The wellness area, on the fifth floor, has a fitness room and a sauna whose windows provide city views.
Search for hotels in Riga via Booking.com:


How to get about in Riga
Riga has an effective network of buses, trams and trolleybuses. The public transport system offers 24-hour, three-day and five-day tickets that are worth purchasing if you plan on making multiple journeys during your visit to the Latvian capital.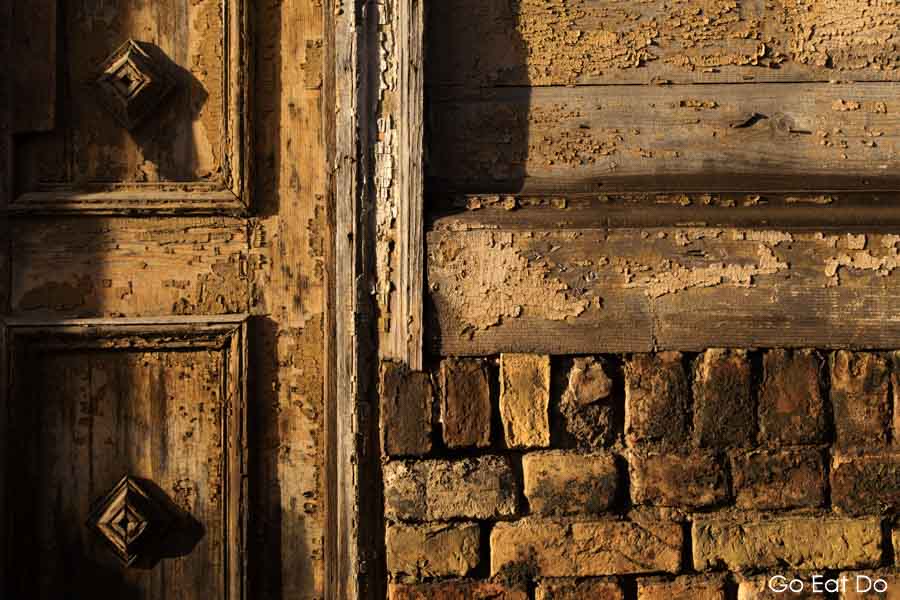 How to book a Riga city break
Regent Holidays (tel. 0117 321 5210) can arrange a three-night stay at Riga's Radisson Blu Radzine Hotel, including return flights and transfers, accommodation on a bed and breakfast basis.
Further information
The Live Riga and Latvia Travel websites have information on things to do, places to visit, where to eat and drink, and places to stay in Riga and Latvia.
Thanks for visiting Go Eat Do and reading this post on things to do in Riga, Latvia. If you're planning a trip to the latvian capital you may also enjoy reading things to do in Riga: local tips.
Stuart Forster, the author of this post, is an award-winning travel writer and can be commissioned to write travel, food and lifestyle features.
Illustrating photographs are by Why Eye Photography. Why Eye Photography is available for food, travel and portrait photography commissions worldwide.
If you enjoyed this post why not sign up for the free Go Eat Do newsletter? It's a hassle-free way of getting links to posts on a monthly basis.
'Like' the Go Eat Do Facebook page to see more photos and content.
A version of this post was initially published on 11 May 2018.