Stuart Forster takes a look at things to do on a weekend break in Dublin, Ireland.
The Republic of Ireland's capital has an unassuming, inviting charm. You don't necessarily need to set out to follow in the wake of Leopold Bloom, the protagonist of James Joyce's Dublin-based novel Ulysses, whose encounters during the course of a single day paint a colourful picture of the city and its people, to realise that it's the chance meetings you have with folk that help form positive memories of this city.
I found that Dublin is a city best experienced at a gentle place, while embracing conversation, rather than a place to race around ticking off sights of interest on a Dublin weekend away.
Here are my top things to do while on a Dublin weekend break, including activities and how to get there for that Dublin weekend bucket list.
Joyce was active in the early part of the last century when Dublin was on the threshold of significant change. His popular book of short stories, Dubliners, is also a great work of literature to acquire before travelling. It's one of those books that you can dip in and out of between doing other things. It conveys how Joyce saw his city and his contemporaries' mindsets. It was published back in 1914, two years ahead of the Easter Rising that saw brutal fighting, including deadly exchanges of shots from rifles and British Army artillery being fired on Dublin's streets.
Dublin's General Post Office
Standing in the centre of the city, outside of the General Post Office — a Classical style façade from Georgian times — it's hard to imagine the cracking of gunfire as the British attempted to suppress the Irish Republican Brotherhood's led armed rebellion. A plaque, written in both Irish and English, bears golden letters that state: 'Here on Easter Monday 1916 Patrick Pearse read the proclamation of the Irish Republic. From this building he commanded the forces that asserted in arms Ireland's right to freedom.'
No visitor can truly say they've visited Dublin without learning at least a little about the Easter Rising. Souvenir stores sell postcards bearing the proclamation of the Irish Republic. Book stores abound with literature bearing insights and interpretations. Pockmarks from bullets and shrapnel tell a silent story of the widespread damage wrought during six days of fighting.
They scar the front of the General Post Office, which was one of numerous city centre buildings to burn or be destroyed. During my self-guided tour of the enthralling GPO Witness History Museum, I saw an original version of the proclamation of the republic, heard voices convey both sides of the struggle, and even tapped out old news in Morse code.
A tour of Kilmainham Gaol
The defeated leaders of the Easter Rising were incarcerated in spartan conditions at Kilmainham Gaol — now a museum. During my guided tour I learnt how the prison's first inmates were locked up behind the grey stone walls in 1796. Some of Kilmainham's inmates awaited transportation by ship to Australia, then a severe form of punishment. Even on summer days, the interior of the prison feels chilled and creepy, so it came as a shock to learn that the only form of heat some prisoners were permitted was from the candles by which they also read.
Gravel lines the ground of the Stonebreaker's Yard, where prisoners were forced to break rocks if they were sentenced to hard labour — the noise of crunching stones helped alert guards to potential escape attempts. It was within the high-walled yard that 14 leaders of the Easter Rising were executed. It's said that the harshness of the British reaction to the rebellion, which at first met with widespread indifference and some unpopularity, helped tip public opinion towards sympathy for Irish republicanism.
The Irish Museum of Modern Art
After the historical insights at the jail I walked to the nearby Irish Museum of Modern Art. Like so many of the world's contemporary art museums, the institution is widely known by its acronym, IMMA. It's housed in a grand, spire-topped, 17th-century building that was once the Royal Hospital Kilmainham.
IMMA features works by Irish and international artists, including Roy Lichtenstein and Robert Rauschenberg. A Lucien Freud exhibition continues into 2018. So too will the exhibition of William Crozier's landscapes and early works, which opened in October.
From the IMMA it's an easy walk northwards, across one of the many bridges over the River Liffey, into Phoenix Park. The expanse of greenery is dotted with monuments, including the Papal Cross and Europe's largest obelisk, the 62-metre tall Wellington Testimonial.
The foundation stone of that thrusting memorial — marking the military successes of Arthur Wellesley, who was born in Dublin, and served as Prime Minister of Great Britain and Ireland — was laid 200 years ago. The undulating park is a lovely place for a stroll on fine days and is the location of the long-established Dublin Zoo, the largest in Ireland.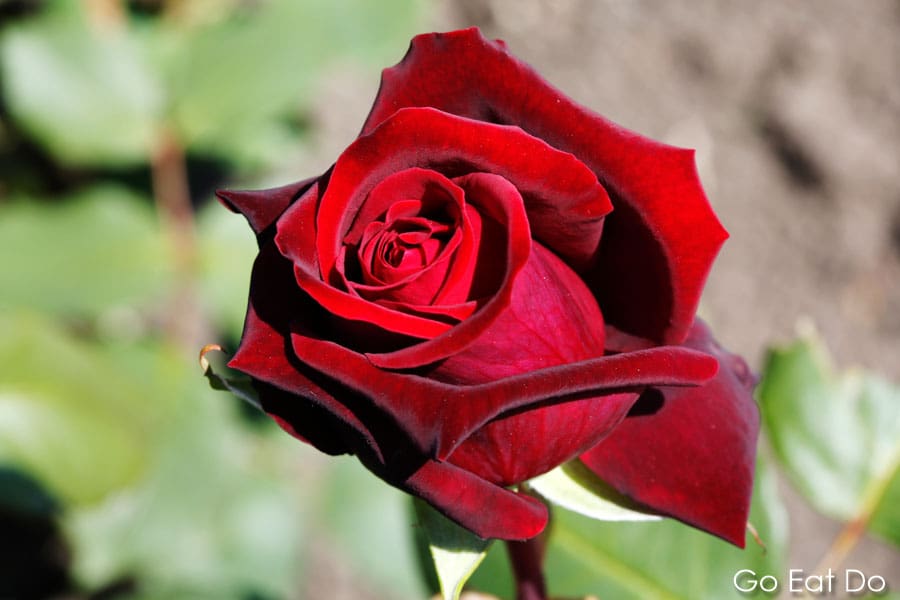 Insights into Dublin
Listen in to conversations as you take a coffee break and you may well overhear Dubliners joking about their politicians' failings, life's everyday challenges and the differences between their city's north- and south sides. The dividing line for that debate is the River Liffey. Roddy Doyle captures its spirit in his Barrytown Trilogy, the series of humorous, culturally observant novels consisting of The Commitments, The Snapper and The Van. To this day a drive through the city reveals its southern districts as markedly more affluent than their northern counterparts.
Of course, you may seek other forms of refreshment in the pubs and restaurants of the culturally vibrant Temple Bar district, just south of the Liffey. Stout is a popular drink and the Guinness Storehouse, regarded by many as a must-see attraction, tells the story of its most famous variety.
Booking a tour in advance meant a significant saving on the walk-in rate. I learnt how the St James' Gate Brewery was founded back in 1759 and was once the largest in the world. The section on the marketing of Guinness is an ongoing story of innovation across multiple channels, including the power of cleverly used images and humour.
One of the most celebrated characters ever to have wandered the streets of Dublin's fair city is Molly Malone, the subject of a popular folk song. A bronze statue of her pushing a hand cart in a long dress stands on Grafton Street.
Inevitably, she's appeared in many selfies over the years and never shies away from a photo opportunity. It's the spirit of Dublin's people that makes the city such a grand place.
Where to eat in Dublin
Fallon and Byrne's stylish multi-level premises, at 11-17 Exchequer Street, host a restaurant where the emphasis is on high-quality slow food, a food hall where gourmets can stock up for tasty room picnics, and an extensive wine cellar serving sharing boards. The autumn dinner menu features oysters from Carlingford Lough and roast venison sourced from Wicklow.
Chef Anthony Smith serves modern international cuisine utilising local ingredients at Mr Fox, a popular bar and restaurant at 38 Parnell Street. Starters include Lambay Island crab served with smoked eel, avocado and kohlrabi while the main courses include lamb paired with artichoke and aubergine. Small plates, a sharing platter and vegetarian options ensure this atmospheric venue has broad appeal.
Getting to Dublin
I flew from Newcastle International Airport to Dublin's Shannon Airport on a flight operated by Stobart Air, booked via the Aer Lingus website. The flight took 75 minutes. Shannon Airport has customs clearance for the United States of America, meaning that incoming flights are treated like domestic arrivals.
Further information
The Visit Dublin and Ireland websites are useful sources of tourism-related information.
Photos illustrating this post are by Why Eye Photography.
If you enjoyed this post why not sign up for the free Go Eat Do newsletter? It's a hassle-free way of getting links to posts on a monthly basis.
'Like' the Go Eat Do Facebook page to see more photos and content.